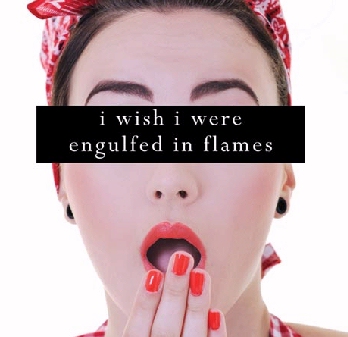 Every month Amazon picks 100 Kindle ebooks to feature at a discounted price — between 99 cents and $3.99. You can
browse them all at tinyurl.com/399books
– and April's selection seems especially appropriate for this time of year. There's lots of fun ebooks in the mix, but there's also several books each on a couple of springtime-specific topics. This month, Amazon is featuring discounts on some good ebooks about history, cooking, sports, and the environment.

History eBooks
Amazon has discounted several books about World War II this month, including The Rise and Fall of the Third Reich and The Nuremberg Trial. And there's also a biography of the man who invented the atomic bomb which ended the war, titled simply J. Robert Oppenheimer : A Life. Other discounted history ebooks offer a look at America's conflicts in the 1960s, including Kennedy's Wars: Berlin, Cuba, Laos, and Vietnam. and Friendly Fire : American Images of the Vietnam War.
Plus, there's also a new biography about the life of Beethoven in the 19th century

Food and Cooking ebooks
Amazon's discounted a lot of cookbooks for the Kindle this month — plus some other ebooks that offer an interesting perspective on food. For example, there's Don't Try This at Home: Culinary Catastrophes from the World's Greatest Chefs, which shares 40 horror stories from professionals like Anthony Bourdain. And Teresa Giudice – from The Real Housewives of New Jersey — has co-authored a special cookbook called Skinny Italian: Eat It and Enjoy It – Live La Bella Vita and Look Great, Too! Also discounted this month is Make It Fast, Cook It Slow: The Big Book of Everyday Slow Cooking (plus its sequel, which promises "200 Brand-New, Budget-Friendly, Slow-Cooker Recipes.") And if you're a parent, there's even Toddler Cafe, which promises simple, fun recipes, along with tips for how to engage your children in healthy eating! And there's at least three other cookbooks that have been discounted this month.
In the Kitchen with A Good Appetite: 150 Recipes and Stories About the Food You Love
Cook Yourself Thin Faster: Have Your Cake and Eat It Too with Over 75 New Recipes You Can Make in a Flash!
Cook This Now: 120 Easy and Delectable Dishes You Can't Wait to Make

Sports eBooks
Baseball season has officially begun, and Amazon's celebrating with a selection of discounted baseball ebooks. There's Working at the Ballpark, a fun collection of interviews with 51 different people you'd find working in a stadium, from the players and managers down to the umpires, ballboys, and even the food vendors (with an introduction by Nolan Ryan). Amazon's also discounted The Gigantic Book of Baseball Quotations, plus a memoir of a childhood baseball fanatic called Once Removed: When Baseball Was All the World to Me. One author even uncovers the story that's hiding in the new "sabermetric" statistics about baseball — made famous by the movie Moneyball — by using them for a cutting-edge review of the entire history of professional baseball. (See Wizardry: Baseball's All-Time Greatest Fielders Revealed. )
But if you're more interested in golf, there's also a biography of Payne Stewart by his wife Tracey. And Dream On offers "the hilarious and inspiring " true story of a weekend golfer's quest to complete the local course in less than 100 strokes – within one year!

Environment eBooks
Earth Day will be celebrated next Sunday, on April 22nd. And it looks like Amazon had that in mind when they discounted a few ebooks this month with an environmental theme. Rachel Carson's first book, 'Under the Sea Wind," was about the animals that live in the ocean, and "one of the reasons why I became so conscious of the environment and so involved with environmental issues," according to a review by Al Gore. And there's even a funny novel about radicals who try to defend their beloved desert from developers, called The Monkey Wrench Gang by Edward Abbey (plus a biography he wrote about his own time in Utah, called Desert Solitaire.)
You can find all these ebooks – -and browse all of Amazon's other discounted ebooks for April — at tinyurl.com/399books