Right now Amazon's running two special sales on Kindle ebooks. First there's the "$3.99 or less" sale. (Every month Amazon selects nearly 300 ebooks, which they sell at a discount until the end of the month.) But now Amazon is also running a second sale where the ebooks are even cheaper! On its own separate web page, through September 20th, it's offering "225 Kindle Books for $1.99 or Less!"


For a shortcut to Amazon's two sales, point your browser to:
tinyURL.com/399KindleEbooks
tinyURL.com/199Ebooks

Here's some of the highlights.
2001: A Space Odyssey
by Arthur C. Clarke ($1.99)
It's one of the most famous science fiction stories of all time. (In the Kindle Store's science fiction section, it's still one of the top 50 best-selling books!) It's a sprawling 324-page novel about humanity's migration into space, including a famous confrontation between astronauts and a computer named HAL. But this edition also contains a secret second story about the director of the film, and the man who'd created the book.
30 years after he'd first published 2001: A Space Odyssey, Arthur C. Clarke penned a brand new introduction for its special anniversary edition. And then two weeks later, he received word that Stanley Kubrick had just died. "He was planning a special promotion of the movie in the year 2001," Clarke remembers, now writing his second new introduction. "I am very sad that I am unable to share the occasion with him."
Enter the Saint by Leslie Charteris
Before he played James Bond, Roger Moore starred as "The Saint", a suave crimefighter, in a TV series which ran for 7 years. But that series was an adaptation of a very popular series of books, which was written over a period of 35 years by a colorful author named Leslie Charteries. Now his books have finally found their way into Amazon's Kindle store — and Amazon's discounting two of them to just $1.99. "Enter the Saint" was his very first story about the tough swashbuckler who goes up against a mob of drug smugglers. And they're also discounting another book with three more classic stories, in a 282-page collection titled The Saint vs. Scotland Yard.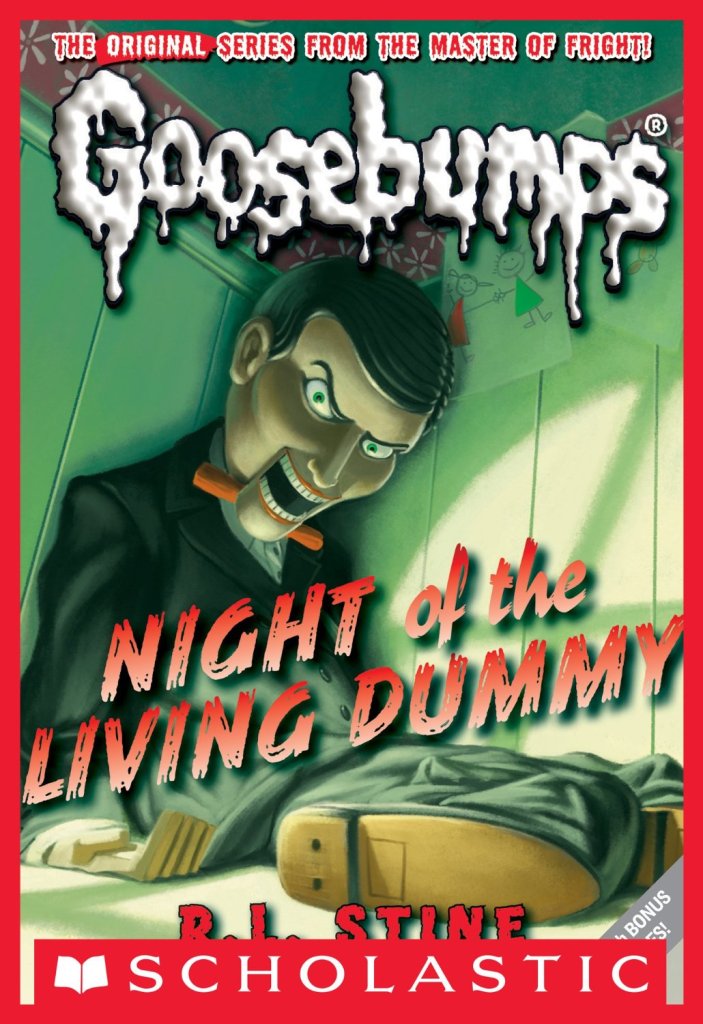 Classic Goosebumps #1: Night of the Living Dummy by R. L. Stine ($1.99)
This month Amazon's discounting five different books from R. L. Stine's popular "Goosebumps" series. There's Werewolf of Fever Swamp and The 13th Warning, but also two newer entries in the 2012 relaunch of the franchise, which was titled "Goosebumps Most Wanted". There's Planet of the Lawn Gnomes and Zombie Halloween — and just in time for Halloween, Amazon's also discounting a great tale about a ventriloquist's dummy. One reviewer on Amazon described it as children's horror literature, adding that Night of the Living Dummy "is quite possibly the greatest Goosebumps book ever written…"
That's no small claim, since there's over 60 different books in the series, and It's hard to underestimate the huge popularity of the series. Over 350 million Goosebumps titles have been sold, and one newspaper even called their author the Stephen King of children's books. So it's especially nice that Amazon's discounting one of the very first books in the series, which they're lovingly describing as a "fan-favorite thriller and chiller". (And it even includes new bonus material — about the scary ventriloquist dummy who comes to life…!)
Dorn of the Mountains by Zane Grey ($1.99)
It's one of the classic western adventure novels — and the book itself has its own story, according to its description on Amazon. "When this powerful tale of adventure, danger, romance, and hope was first published — under the title Man of the Forest — it was dramatically different from what Zane Grey had originally written." Its plot describes a desperate race against time for justice, and apparently its editors wanted to help speed things up. "Long passages had been removed, other passages written by someone else were inserted, and the hero's name had been changed to Dale. Now, restored from Grey's original manuscript, this wonderful novel can finally be enjoyed the way its author actually wrote it."

Remember for a shortcut to Amazon's two sales, point your browser to:
tinyURL.com/399KindleEbooks
tinyURL.com/199Ebooks