It's one of the great things about owning a Kindle: there's so many things to read! And for the next week, Amazon's making it even easier, with an event called "The Big Deal". More than 400 different Kindle ebooks have been discounted through May 11th, so everybody should be able to find something.
Check out the selection! Point your browser to
tinyURL.com/TheBigEbookDeal
I spent at least a half an hour browsing through the entire selection, and here's some of the ebooks that looked especially interesting…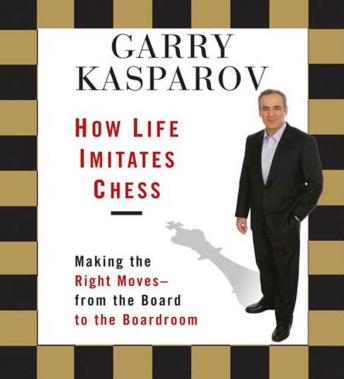 How Life Imitates Chess
by Garry Kasparov ($1.99)
For 20 years he ruled the chess world with some of the highest ratings of any Grandmaster. But in 2007, as he approached middle age, Kasparov turned his mind to a book which "distills the lessons he learned over a lifetime…" according to Amazon, "to offer a primer on successful decision-making: how to evaluate opportunities, anticipate the future, devise winning strategies." Amazon describes Kasparov's style as "lively" and "insightful" which touches on memory, intuition, and even the fine art of fantasy. And best of all, you can also pair this ebook with an audiobook partly narrated by Kasparov himself — and then sync the audiobook to the ebook. This let's you switch from one to the other without losing your place — or to read along while you're listening to the professional narration!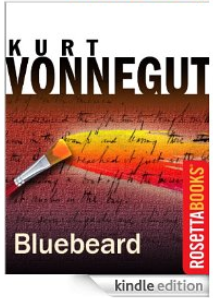 Bluebeard: The Autobiography of Rabo Karabekian (1916-1988) by Kurt Vonnegut ($1.99)
This isn't like other Kurt Vonnegut novels. It was published in 1987, shortly before Vonnegut's 65th birthday, and the introspective novel explores the life of a strange 71-year-old painter. ("I promised you an autobiography," the painter apologizes in the first chapter, "but something went wrong in the kitchen…") Amazon describes the book as Vonnegut's "meditation on art, artists, surrealism, and disaster," and it's actually his second novel with his character of the eccentric painter. "Rabo Karabekian" also appeared 14 years earlier in a brief scene in Breakfast of Champions. And through May 11, Amazon is discounting both books to just $1.99 — as well as the Vonnegut novel Deadeye Dick. And there's also discounts on two fun collections of Vonnegut's short stories — Welcome to the Monkey-House and Bagombo Snuff Box!

Defining Moments: Stories of Character, Courage and Leadership by Gordon Zacks ($1.99)
One reviewer described these as "Masterpiece snapshots of leadership with mind-blowing take-home value" by an author who "walked the halls of power with the greatest…" At the age of 73, author/activist Gordon Zacks took a look back at the inspiring people he'd worked with over his life. "These stories are first-hand accounts of how people — some famous, some not — followed their passion, lived their purpose, and aspired to be part of something greater than their selves. These people had the courage to seize their moment and make the world a better place, revealing valuable lessons on the path to a more rewarding life."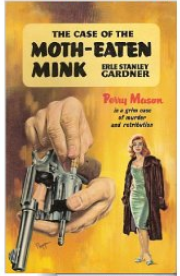 The Case of the Moth-Eaten Mink by Erle Stanley Gardner (99 cents!)
It's a Perry Mason mystery — one of the original novels which formed the basis for Raymond Burr's classic TV show. Through May 11th, five different Perry Mason mysteries are on sale for just 99 cents. Amazon also discounting The Case of the Velvet Claws, The Case of the Perjured Parrot, The Case of the Foot-Loose Doll, and The Case of the Runaway Corpse. I was surprised to discover that each of the original mysteries were nearly 400 pages long. But each one grapples with one of Perry Mason's trademark mysteries wrapped in questions of law, like "Did Wealthy Fremont Sabin divorce his wife before his untimely death….?"
Remember, to see all 427 discounted Kindle ebooks, point your browser to
tinyURL.com/TheBigEbookDeal