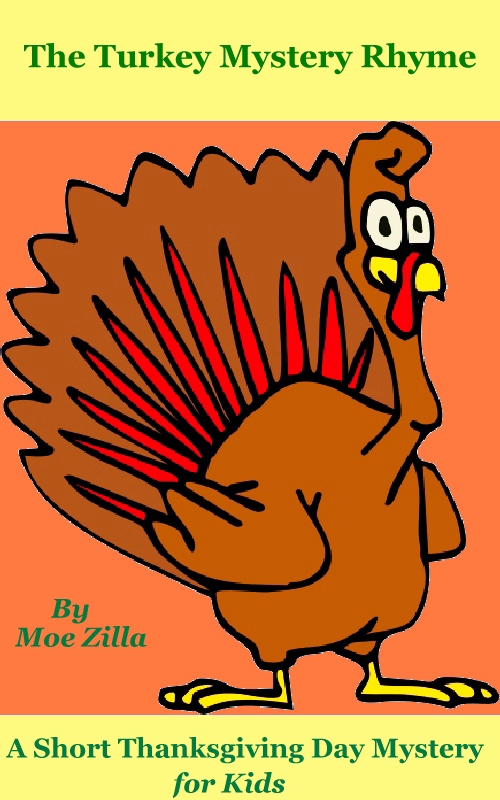 Yes, it's true. After years of blogging about new authors writing exciting new ebooks for the Kindle, I decided I had to write one too. The whole thing is written in rhyme, offering a "Thanksgiving mystery" that's fun for young readers and grown-ups too.
Point your computer's web browser to
http://www.TinyURL.com/TurkeyBook
There's four talking turkeys that are awaiting the farmer's axe on Thanksgiving Day — but one of them has a plan for escaping! ("For Thanksgiving, try this game. Find the guilty turkey's name!") I worked hard, cranking out more than 16 pages of rhymes and including 12 different illustrations. And the next day I discovered that my turkeys had snuck onto Amazon's list of the best-selling children's ebooks about animals — and they'd stolen the #73 spot from a book about Curious George!
And within an hour, they were in the top six on Amazon's list of children's ebooks about birds — appearing right next to one of the very first books that I'd ever read in my life!
Amazon had surprised me by publishing my book within 12 hours after I'd submitted it to the Kindle Store. (I'd heard estimates of "24 to 48 hours.") Since it's a Thanksgiving story, I'd wanted it released this week, but…well, I'll just quote the e-mail I sent to my friend.

I was almost paralyzed with excitement when I finally saw it for the first time on Amazon! The night before I'd been marveling that there's sort of a paper-thin wall now between "published" and "unpublished", and we can walk through it whenever we want to. Now the only barriers are in our own minds…

This summer a guy named John Locke became the first self-published author to sell one million ebooks. (And then he wrote a book about that (called "How I sold one million ebooks.) It was such an inspiring read, but I think he's really just another excited self-published author, recognizing the thrill of how easy it is to create your own ebook. "The rules have changed. Whee! Look at me! I'm on the other side of the 'published' line!"

I should publish my grocery list, just to prove how easy it is. ("Unpublished… Published!")

Maybe there's real opportunity here, but whatever's happening, I felt like I needed to have this experience. I needed to walk away from whatever psychological dings hold us all back from crossing that paper-thin line between "unpublished" and "published." I even have some things that I've always wanted to see in a book, so it really is just a matter of *deciding* that I want them to be ebooks — and then publishing them. I told my girlfriend there's a big yellow button on Amazon's Kindle publishing page that just says "Upload Book."

And you can create that book in Microsoft Word. (Or, heck, any text editor.) You can cross through that paper-thin line just by cutting and pasting!

I love books. And when I read books, I go to a special place. And now I'm *in* that special place — I'm on the other side of the page, so to speak. And that makes me feel somehow like I've inherited some of the importance of the other books I usually read. (Now instead of looking at other people's books at Amazon.com and their thumbnail images, it's my book, and my thumbnail image…) My excitement really kicked up a notch when I saw how good the illustrations looked. (I've really been struck and blind-sided by how easy it was — how it all came together, and how everything I needed was already there.)

I've tried to savor this day because it will always be my only first ebook

Anyways, tinyurl.com/TurkeyBook – and tell any friends you have who own Kindles!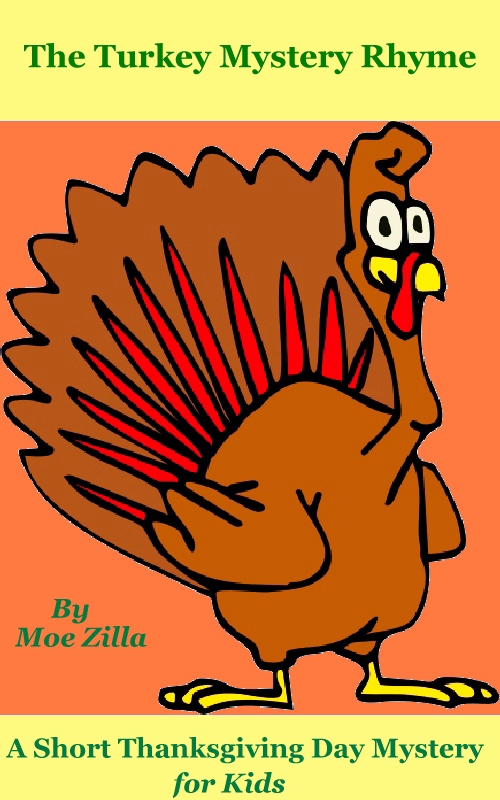 Or click the funny turkey to see the ebook on Amazon…