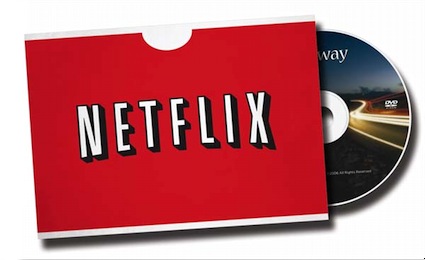 For the last few days I've been fighting a bad cold — and mulling an article that appeared recently in
The Wall Street Journal.
"Amazon.com Inc. is talking with book publishers about launching a Netflix Inc.-like service for digital books," the
Journal
reported,
"in which customers would pay an annual fee to access a library of content…"
The newspaper cites "people familiar with the matter" — though I have to cringe every time I read that. In July, the Journal used the same words to describe the informants who'd said Amazon would release two new versions of the Kindle — one cheaper, and one with a touchscreen — before the end of September. There's just 10 days left in September, and we still haven't seen any new Kindles yet. But it's frustrating because I do trust the Journal's sources. I think they're correct about Amazon's general plans, and just can't pinpoint every detail with 100% accuracy.
And even if Amazon wants to offer a "NetFlix for books," it's not clear that book publishers would agree to the same model. "Several publishing executives said they aren't enthusiastic about the idea, the Journal reports, "because they believe it could lower the value of books and because it could strain their relationships with other retailers that sell their books." Amazon's tried to sweeten the deal by offering publishers a hefty fee for participating. And at least some of the paper's sources said that Amazon's program would include a cap on the number of books available for free each month. (It'd be similar to the way NetFlix sends some members a specific number of DVDs each month from the top of their "upcoming" queue.)
It's an interesting idea – and it's fun to imagine all the ebooks that I'd read if I didn't have to pay for them individually. Amazon told publishers they were considering "older titles" for the program, so it
wouldn't necessarily cannibalize any sales from the publishers' new releases. In fact, if done properly, a program like this could increase interest in new releases. For example, the newest book in an ongoing
series could only benefit if a NetFlix-like program introduced new readers to the series' first books.
But of course, this idea will make much more sense if Amazon releases an iPad-style tablet. Obviously Amazon plans to send movies and music to the multimedia tablets — purchased from Amazon's online store.
(And of course, Amazon has already built another store that sells apps for Android devices.) To make it even more appealing, Amazon's also created some phone applications, so if you buy your Kindle an audiobook from Audible.com, you can even listen to it on your Android smartphone too. Amazon's delivering on a trendy new concept — offering an easy-access "cloud" where any kind of content can be easily stored for later retrieval using any device. But I think ultimately Amazon wants people to see them as a one-stop shop for everything — movies, music, audiobooks and, yes, ebooks!
I think their whole long-range plan is to make it easy to buy things from Amazon — and their new tablet would be basically a portable "Amazon shopping device."
And to sweeten the deal, I'm sure Amazon would love to be able to offer subscribers an all-you-can-eat deal on ebooks!